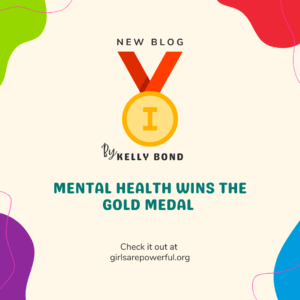 The Tokyo 2020 Olympics have officially started. We are looking forward to seeing all athletes bring greatness to the center stage. We are excited to see Suni Lee, who is on the U.S. Women Gymnast team and a Saint Paul native, win a medal for Team USA. Athletes have shown strength and dedication to their craft as the COVID-19 pandemic delayed the games.

The Olympics look different this time around. Expectations are at an all-time high as all eyes are on the athletes. Restrictions are in place to prevent a COVID-19 outburst from occurring at the Olympics. Athletes face performing with little to no fans in the crowd. Athletes were also not allowed to bring their families to Tokyo due to the pandemic.

Many athletes have been vocal about how this year's Olympics have been physically and emotionally draining. The conditions this year have prevented athletes from performing their best. Recently, Simone Biles has spoken out about how the journey to Tokyo and performing at the Olympics has affected her mental health. Biles, considered to be one of the greatest gymnasts of all time, is using her platform to speak about the pressure athletes put on themselves to perform well. Biles made the difficult choice to withdraw from several competitions to rest and support her teammates. When asked about her decision, Biles states that ​athletes "also have to focus on ourselves, because at the end of the day, we're human, too" (AP News).

This is not the first time we've seen athletes talk about mental health. Naomi Osaka, a four-time Grand Slam champion, recently withdrew herself from a few championship games to focus on her mental health. Osaka received praise for her strength from other athletes such as Michael Phelps, Steph Curry, and Novak Djokovic. In an interview with Time Magazine, Osaka talks about how athletes must speak up about mental health and how speaking up could save lives. She states "it's ok to not be ok" (Time). By speaking up she hopes "it may have saved a life. If that's true, then it was all worth it" (Time). This year's Olympics was Osaka's first time participating, where she represented her home country Japan. Osaka had the honor to light up the cauldron for the Olympic ceremony.

Michael Phelps is another notable athlete who has used his platform to address the lack of mental health support in sports. Phelps, a mental health advocate, and multi-Olympic medal winner has talked about his battle with depression. He argues that the lack of mental health support athletes receive before and post-competition has real damaging effects. After Biles withdrew from competing, in an interview, Phelps stated that the mental health of athletes is "no longer being brushed aside" (NBC).

Why is mental health in sports such a taboo topic? Athletes from a young age are taught to be tough and overcome any obstacle that comes in their way. However, the long-term effects of these actions can make performing the sport extremely difficult. The sport no longer becomes fun and physically takes a toll on the athlete. When you are not in the right headspace your performance will not be your best. One athlete's performance can affect the whole team. The athletes at the Olympics have the world watching them make every move. The pressure to represent your country or team can make or break you.

There needs to be a change in the way sports culture approaches mental health. It is great that more and more athletes are becoming vocal about mental health. It is opening up conversations that athletes need to have to put their emotions in perspective. Athletes need to understand that what they do is not easy. They have feelings and emotions that the audience is not aware of. Acknowledging mental health gives people a greater purpose to go out to perform their best. If the Tokyo Olympics have shown us anything it is that athletes are human too. Protecting your mental health is as great as winning a medal at the Olympics.