June 18, 2022| 10:00 AM – 2:00PM CST | Virtual Event
GIRLS ARE POWERFUL PRESENTS
GRP Day: Passport to Power
Girls Are Powerful (GRP) Day inspires girls 8-17 to embrace their whole selves while building community in a series of sessions focused on celebrating their identities, nurturing self-love, and amplifying their powerful, unique voices.
Empowering Girls to Spring into their Greatness
Our goal is to empower the next generation of women to embark on their journey of self-discovery by exploring unique activities developed in alignment with social-emotional learning. Our sessions will introduce girls to new destinations where they can embrace personal strengths and values, share and receive souvenirs within their community, learn to understand and manage emotions and prepare for any adventure.
Get her a PASSPORT TO POWER at GRP Day!
Join us for a half-day virtual session with fun interactive activities and growth-provoking material. This year's theme, PASSPORT TO POWER, is designed to inspire them to dream big and be confident to make those dreams a reality. We will support them through identifying their unique strengths that they bring with them wherever they go and understanding how to channel those talents when things don't go to plan.

This program will ship (1) Activity Box which will include:  
Supplies and materials
Girls Are Powerful Swag
Summer of Power Bonus
Unlock Your Power Postcard
Virtual Connections 
and More.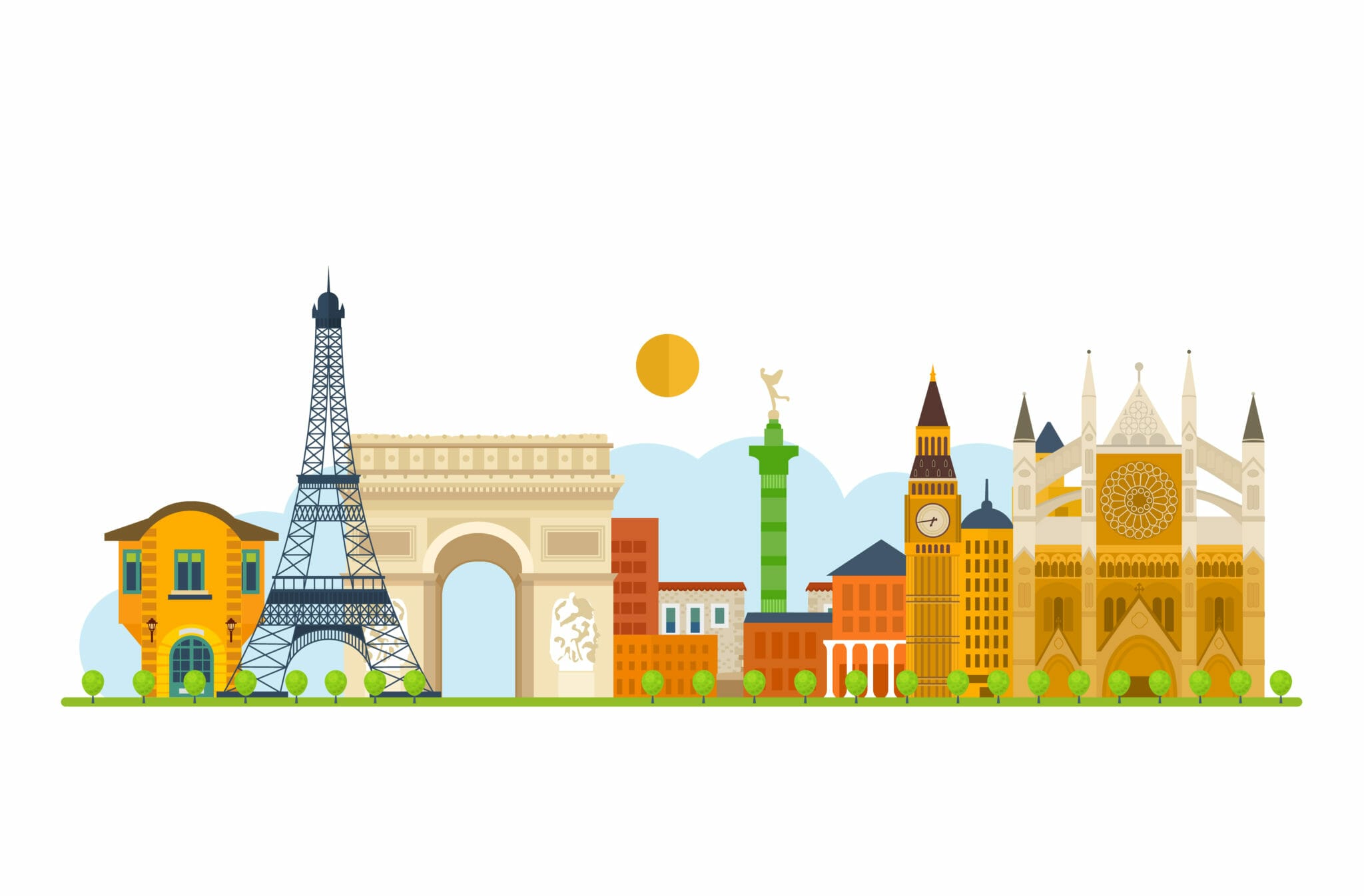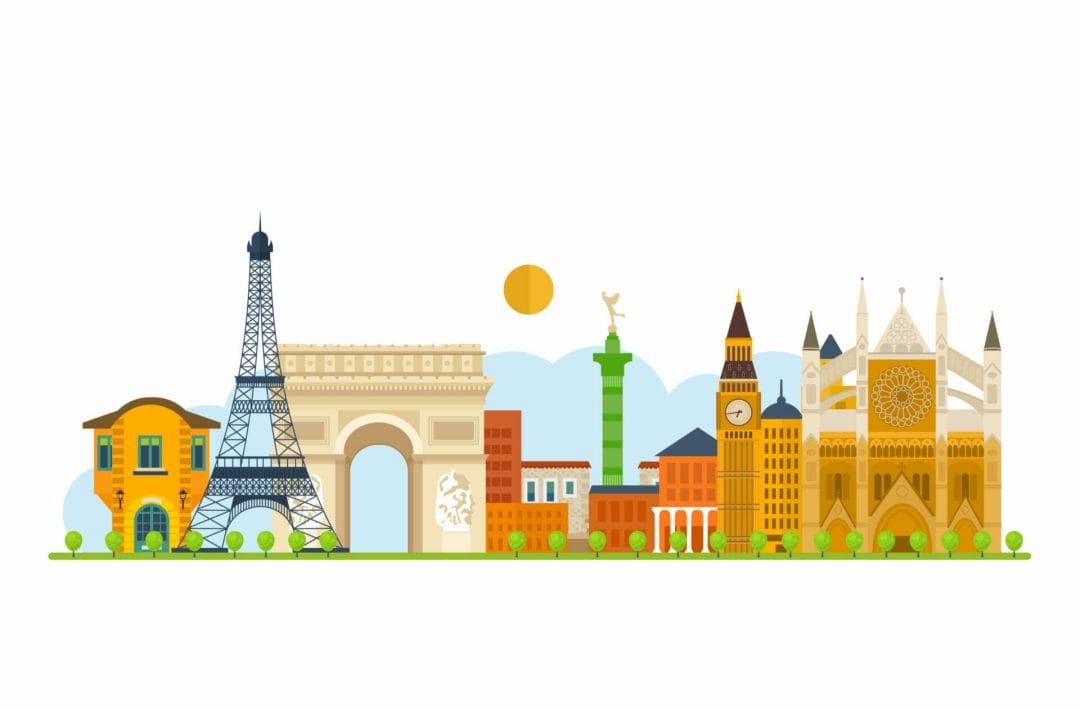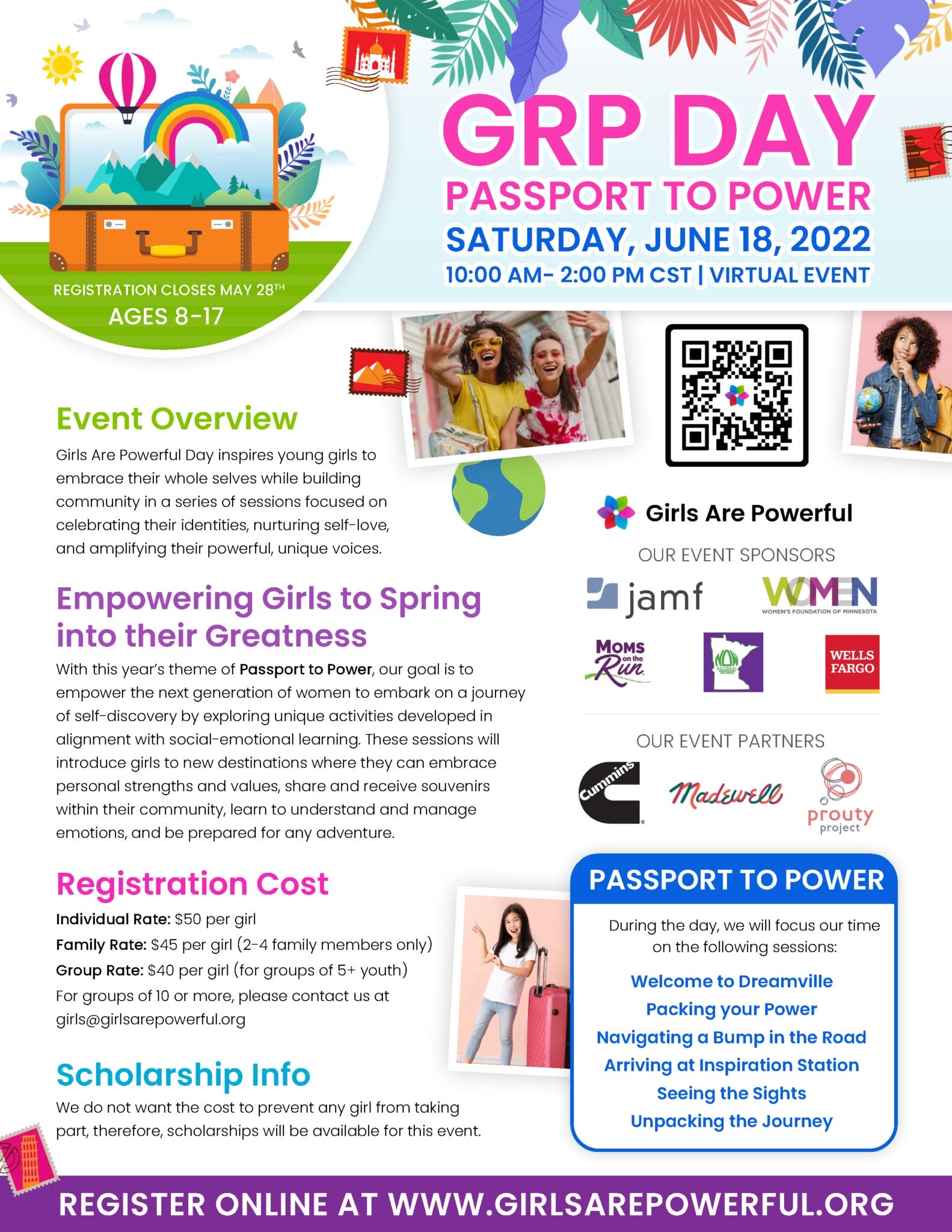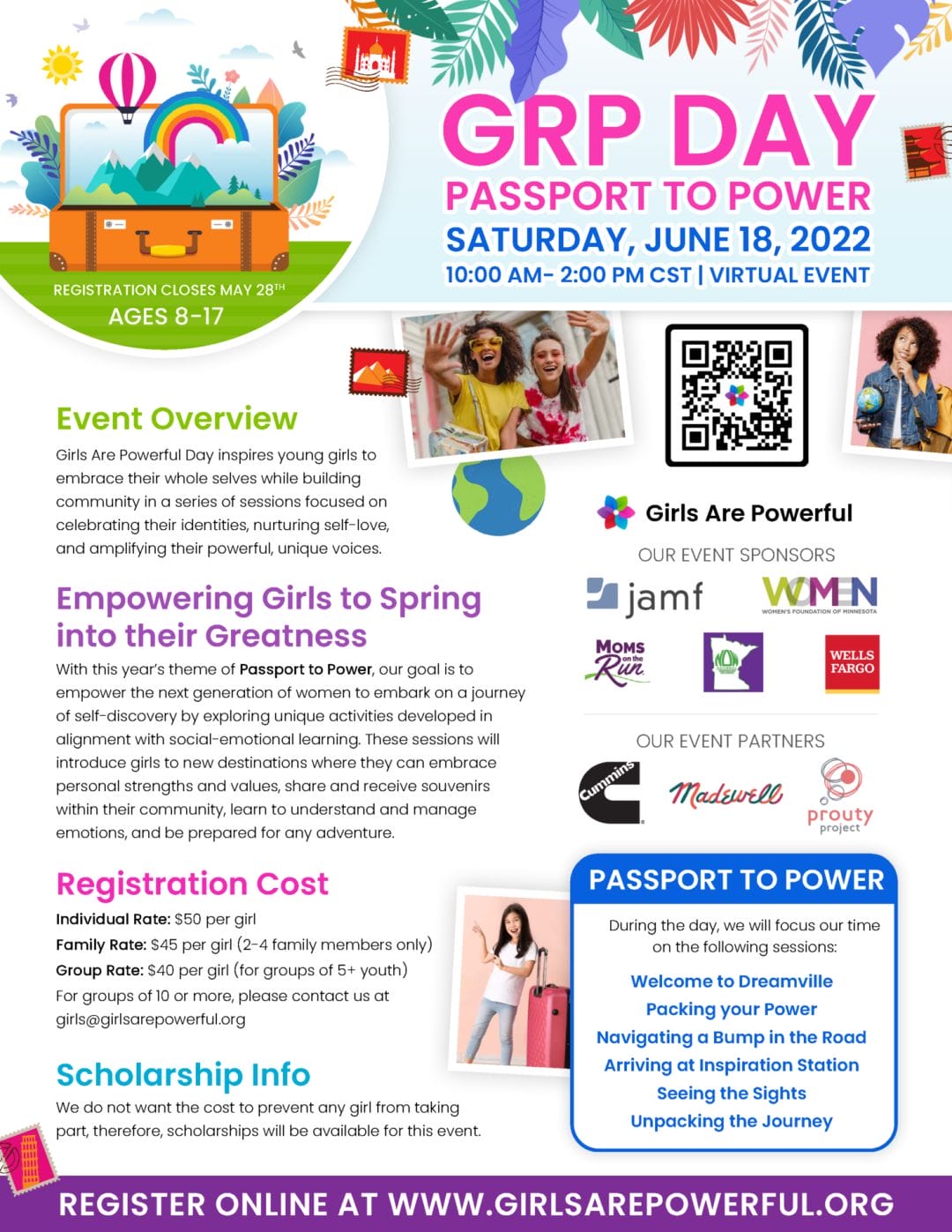 Share this event with your community!
We want to inspire all girls to embrace their whole self and build community at Girls Are Powerful Day. At this virtual interactive event, girls will celebrate their identities, nurture their self-love, and amplify their powerful, unique voices! This year's theme is PASSPORT TO POWER, girls will be introduced to new destinations to embrace their personal strengths and values, share and receive new perspectives, and be prepared to navigate any adventure. Each girl will travel to a continent to be immersed in local forms of self-expression. Along the way, girls will be introduced to and inspired by powerful women from around the world. 
During our day, through the lens of an excited traveler, we will focus our time on the following sessions:
Welcome to Dreamville – a place where girls can wander and allow their imaginations to run wild! In this session, girls will first hear about the stories of powerful women. Then they will explore all the places they can go by mapping out their dreams.
In preparing for a trip, packing bags with essential elements is important to feeling one's best in a new place. In this session, girls will reflect on what they need to bring with them–packing their power–before they set off on their journey.
Navigating a Bump in the Road
Sometimes challenges are part of a journey. In this session, girls will learn how to navigate difficult situations by hearing about and practicing skills for when things get tough.
Arriving at Inspiration Station
When the girls arrive at inspiration station, they will be transported to a continent where they will be immersed in cultural learning and self-discovery. In this session, girls will experience the origins and practice of an art form that will expand their perspective of self-care and self-expression.
Sharing the highlights of the trip with others can inspire the next journey. In this session, girls will share their experience – and listen to the journeys of others.
The girls will close out the day with reflection on how they will honor their travel mementos, lessons, and experiences to consciously uplift themselves and others from this day forward.
After attending the PASSPORT TO POWER event, girls will have a strong sense of confidence, an enhanced toolbox for self-expression, and a deeper connection to their community and the world around them.
Girls Are Powerful would like all interested girls to participate in this program. While the program value is $75 per youth, we do not want the cost to prevent any girl from taking part. Given the current financial circumstances of your household please see our registration cost as well as our scholarship information below.
INDIVIDUAL RATE
$50 per girl
FAMILY RATE
$45 per girl
(for 2 to 4 family members only)
GROUP RATE
$40 per girl
(for groups of 5+ youth)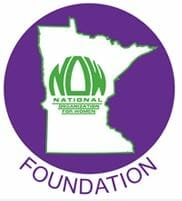 Scholarships are available for this event. Scholarship monies provided in part by Minnesota NOW (National Organization for Women) Foundation.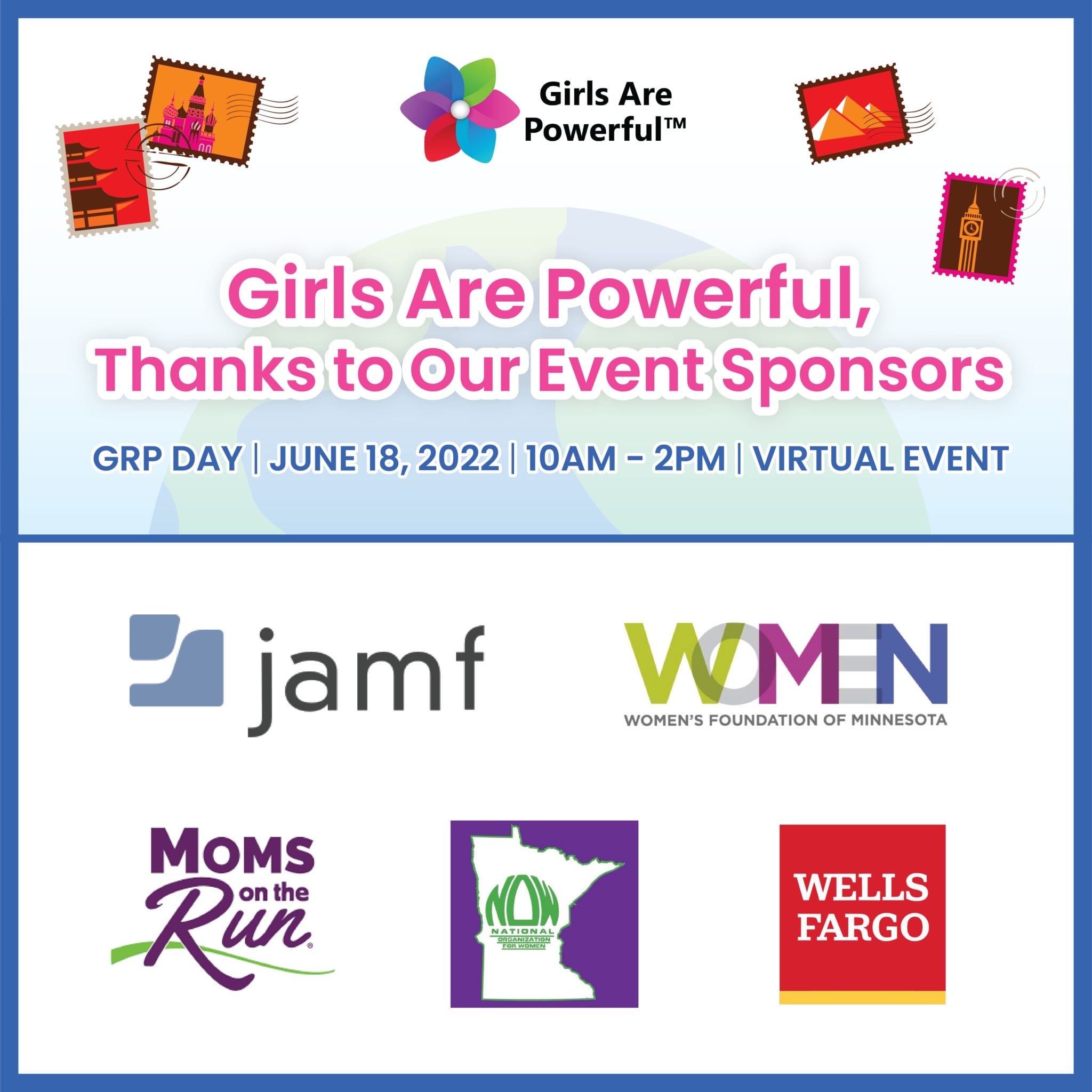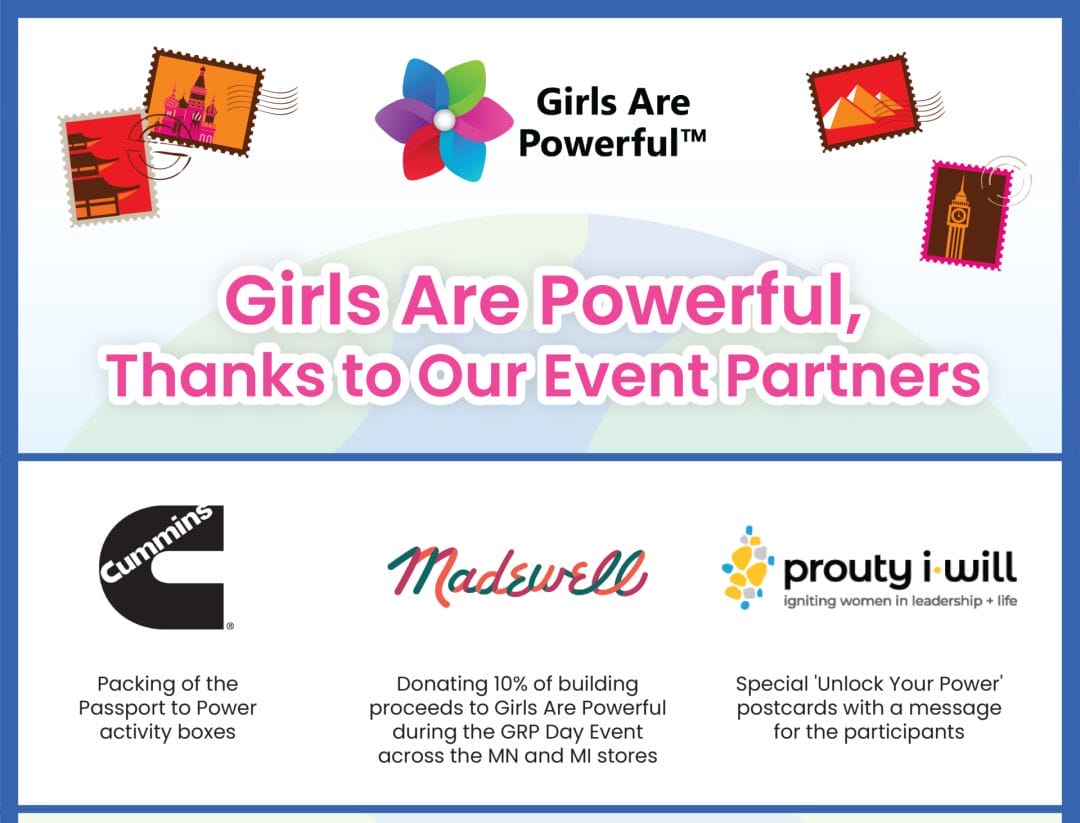 We are currently seeking sponsors and partners for the GRP Day event! Contact us at girls@girlsarepowerful.org for more information.
Sign up to Volunteer with us today!
Interested in volunteer opportunities for the Girls Are Powerful Day event? We have a number of opportunities available!