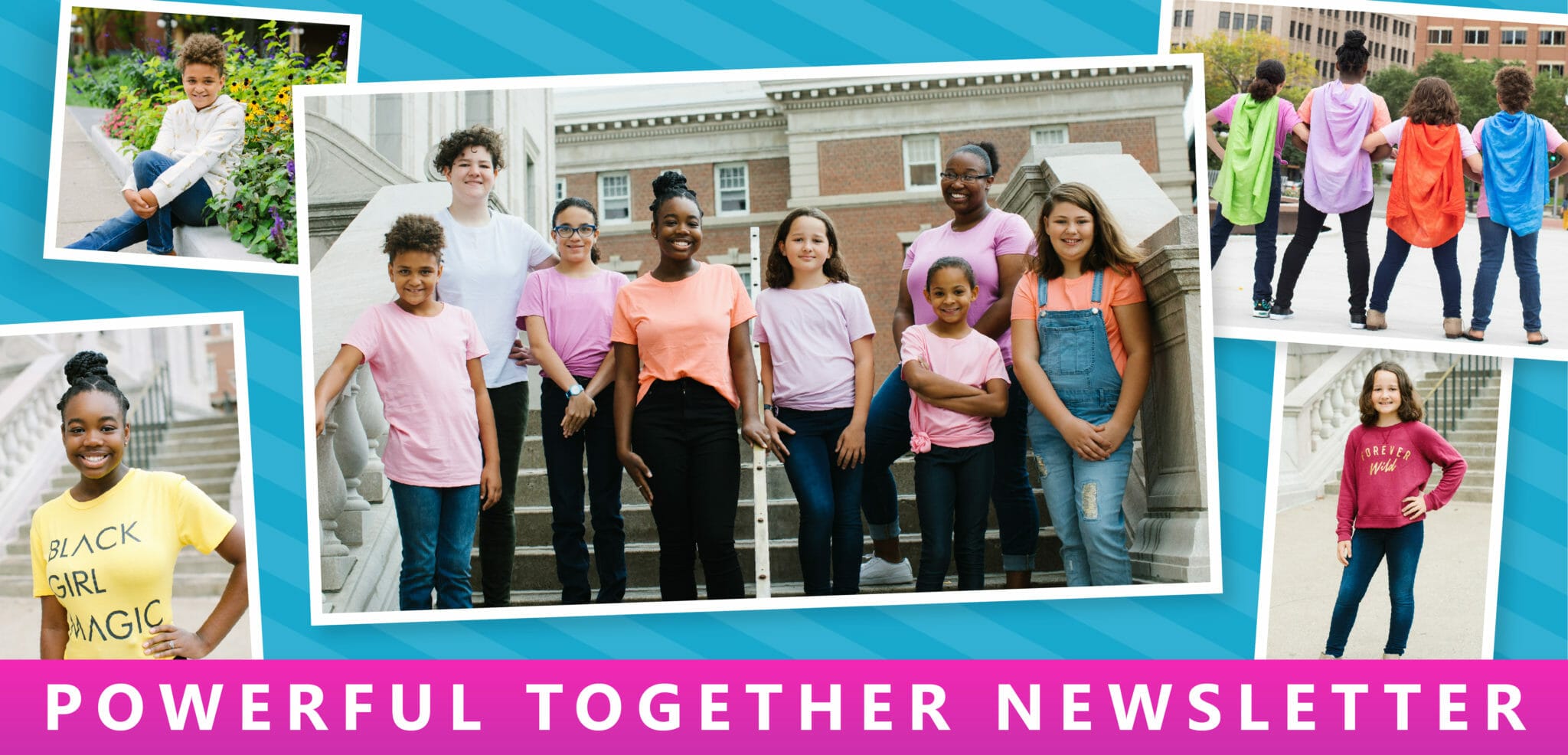 Powerful Together Newsletter
Spring into Growth
Spring is officially here! That means sunshine, blooming flowers, baby animals, short sleeves, and outdoor concerts. Spring is also a time of growth. March 11 marked two years since the global COVID-19 pandemic was officially declared. Every human has been affected in one way or another. How have you changed during this time? Taking the time for self-reflection is an important way to learn more about yourself, evaluate your goals, improve your strengths and track your growth.
ORGANIZATION ANNOUNCEMENTS
Thanks Madewell!
Madewell North Loop highlighted Girls Are Powerful during its Give Back, Good Vibes event last month. Thank you to Madewell and everyone who shopped during the event! Ten percent of the proceeds from that day went to Girls Are Powerful to support our mission.
Partnerships
Collaboration is at the core of everything we do. We know that no single organization can create a society of empowered women, which is why we'd love to talk to you about how we can work together! If you're interested in exploring a partnership with Girls Are Powerful, please check out this link.
Volunteer Openings
Girls Are Powerful is growing, which means we have all kinds of new volunteer positions opening up! If you're looking for a new way to give back, we encourage you to apply for a unique volunteer opportunity. Check out our openings here.  
This month, we're looking for: 
Social Media Content Manager

Family Outreach Coordinator, Mentor Program

Volunteer Coordinator, Mentor Program

Curriculum Trainer, Mentor Program
GIRLS ARE POWERFUL (GRP) DAY!
SATURDAY, MAY 21, 2022, 10AM – 2PM CST | VIRTUAL EVENT
We want to inspire all girls to embrace their whole self and build community at Girls Are Powerful Day. At this virtual interactive event, girls will celebrate their identities, nurture their self-love, and amplify their powerful, unique voices! This year's theme is PASSPORT TO POWER, girls will be introduced to new destinations to embrace their personal strengths and values, share and receive new perspectives, and be prepared to navigate any adventure. Each girl will travel to a continent to be immersed in local forms of self-expression. Along the way, girls will be introduced to and inspired by powerful women from around the world. Before the event, girls will receive an activity box full of tools to make the event interactive, unleash their creativity and display their memories and lessons.
Registration costs: Prices listed below are per person
Individual only: $50 Family (2-4 girls): $45 Groups (5+ girls): $40 Groups 10+: Contact us at girls@girlsarepowerful.org
Scholarships are available! We do not want the cost to prevent any girl from participating
Get her a PASSPORT TO POWER at Girls Are Powerful Day!
Launching in October 2022, Girls Are Powerful's Mentor Program will bring together girls ages 8 to 17 to discover and embrace their identities and use their power to positively impact their communities. Our approach will connect girls with Peer Mentors and Adult Mentors who will guide participants through a three-year curriculum within a safe environment for sharing and growth.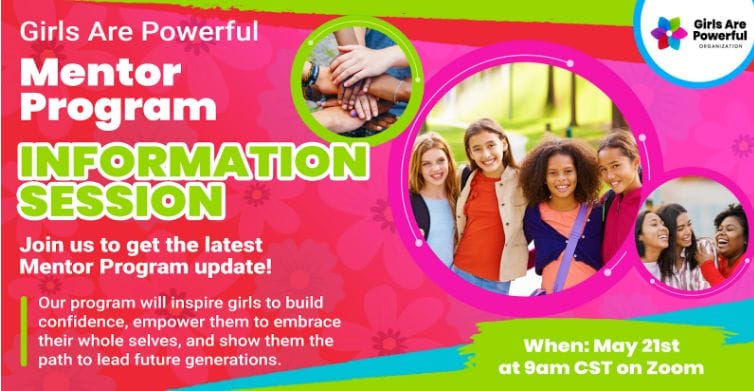 Upcoming Information Session | May 2022
As a part of GRP Day, join us on May 21, 2022 at 9-10AM CST, for our next GRP Essentials Mentor Program Information Session. 
In this session:
Understand

 

why we want to create space for girls to know who they are, and their strengths, and discover the strengths they didn't know existed
Hear

 

us explain the problem we are working to solve
Experience

 our approach to the curriculum

and

 

Learn

 

how we plan to teach the curriculum
 Sign Up To Be a Mentor!
Serving as a youth mentor has immense benefits for both the mentor and mentee including improved communication skills, self-reflection and confidence, personal growth, and a sense of fulfillment. SIGN UP to become a mentor or peer today and get access to exclusive training and events before the program starts at https://bit.ly/3ylHIiJ
Frequently Asked Questions
What does participation look like?
Girls in the Mentor Program will connect with peers from different schools, neighborhoods, and cities. They will work together with the guidance of a mentor to learn about and tap into the personal and collective power. 
As they journey through the Mentor Program, girls and young women will learn about critical social/political skills, self-knowledge and cultural knowledge, identity formation and self-efficacy, self-determination and civic engagement. Their mentor will guide them through a curriculum based on GRP's six Essential Elements: Determined, Smart, Confident, Unique, Beautiful, and Powerful.
Why Mentoring?
Youth mentor programs come in many forms, but a primary focus is engaging youth in caring relationships to provide opportunities for support, growth, and development. The result? Everything from an increase in social and emotional well-being, better relationships with peers and family, improved attitude and behavior management, and even better grades.
Why Girls Are Powerful? Why Now?
 After eight years of working with girls and their families to promote personal transformation and empowerment, GRP has created unique programming to bring together a diverse background of girls, families and volunteers. The wide range of programming that we've developed since 2013 makes us uniquely positioned to create and deliver an immersive curriculum. We've seen the bonds that form between girls at Girls Are Powerful (GRP) events, even if it's just one day. We started to think: what if we could harness this power into a long-term, impactful program?
How is the program structured?
Girls Are Powerful uses a group mentoring approach. Girls will be assigned to a cohort of 5-7 other girls in their grade. Each cohort is overseen by a Peer Mentor (ages 16-24) and an Adult Mentor (ages 24+). The program follows a three-year curriculum. The curriculum is tailored to the ages of each cohort and builds on concepts year over year. Girls will engage with peers and their Mentors for group discussions, self-reflection, journaling, and other activities.
We frequently receive emails from people asking how they can get involved in Girls Are Powerful. There are so many ways we can use your support!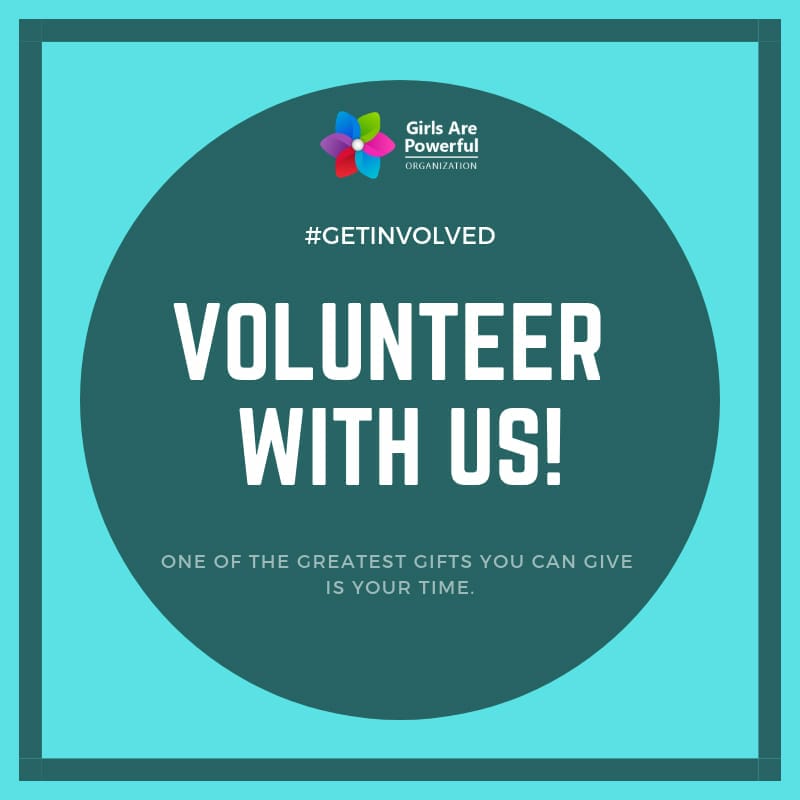 Nominate GRP!
We are always so grateful when we learn that we've been nominated by our supporters to apply for a grant. If you're looking for ways to support our work, please take a look at these options and see if they are something you'd like to nominate us for: 
Amazon Smiles
Now you can add Girls Are Powerful to your Amazon Smiles account! Adding us to Amazon Smiles means that when you purchase eligible items, we receive 0.5% of your purchase total – at no extra cost to you. It's a great way to give back just by shopping. If you don't have an Amazon Smiles account, it's super easy to sign up: smile.amazon.com.
Wonder Woman! 
Maya Angelou was a poet and civil rights activist. Her most famous poem, "Still I Rise," draws from her personal experiences and describes overcoming adversity in the face of oppression. Notably, Maya Angelou is the first black woman to be printed on the U.S. quarter. The United States Mint recently began shipping U.S. quarters with her image on them.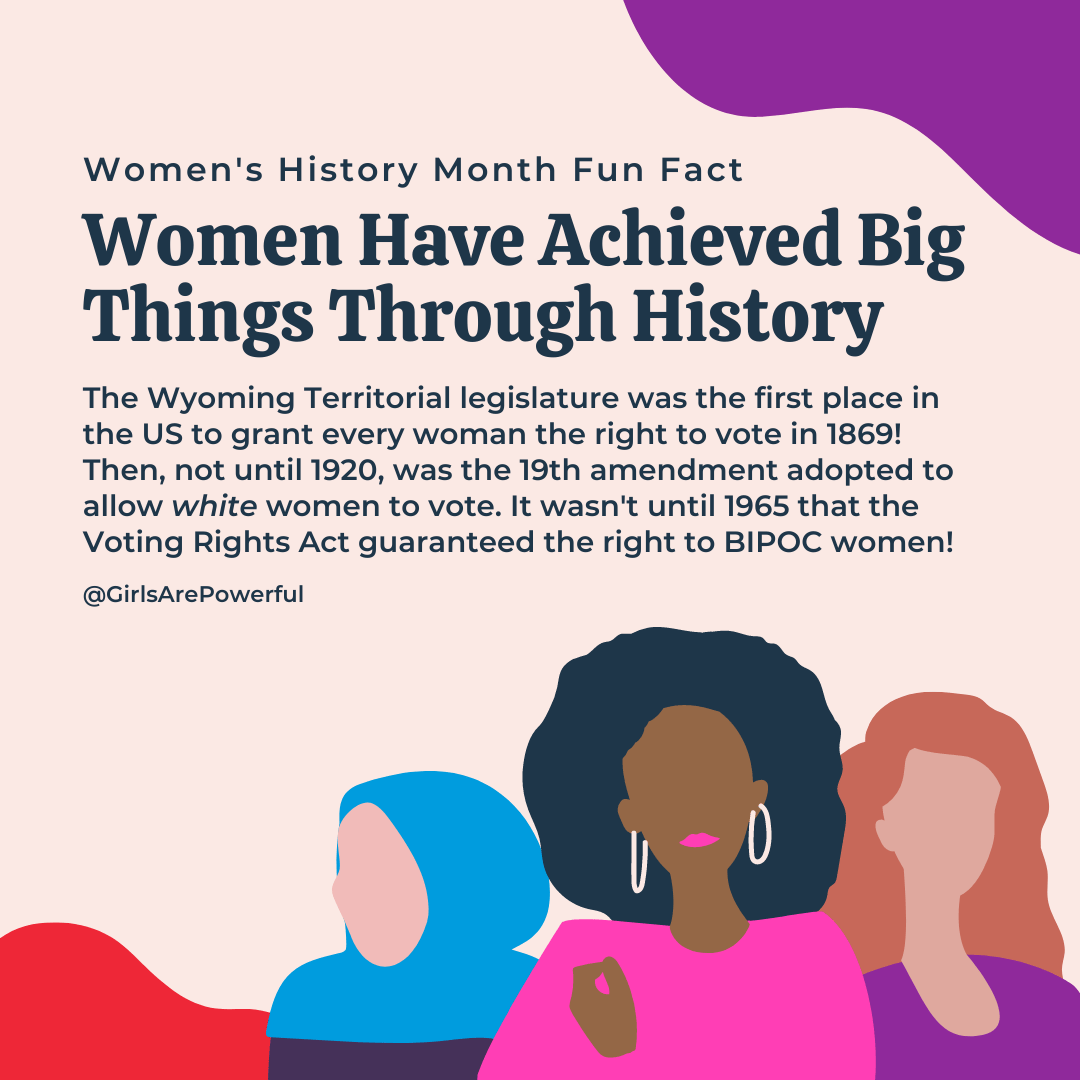 Women's History Month
March 31 marks the end of Women's History Month. This month celebrates women's history and contributions to society. Each year, Women's History Month has a theme, the 2022 theme is "Women Providing Healing, Promoting Hope." It was inspired by the work of frontline workers and the ongoing work of caregivers during the pandemic.
Become a Monthly Donor!
Our work is only made possible because of the incredible support of our donors. If you have the ability, we ask you to consider becoming a monthly donor today. By becoming a monthly donor, you provide us with a more predictable stream of income, freeing up our time to focus on what matters most – the empowerment of the next generation of women. Sign up here: https://girlsarepowerful.org/donate